Monopoles
For use in situations where a single pole mounting is required such as over footpaths and areas where multiple pole supports are not possible due to embankments and medians.
There are four types: the type 0 which is the smallest, the very popular type 1 which has a special swiveling head allowing sign yielding upon high vehicle impact, the type 2, again with swiveling head, and the largest type 3 holding up to 18m2 over road.
All have sign panel final position adjustment both left and right and up and down. All are constructed for absolute public safety in mind and are highly engineered.
Type 0
Smallest Monopole 100 square
1800×1600/2.88m2
Long 2700 blade sign capable
One piece pole and base standard as shown
Optional shallow base and bolted pole
Compact and simple to erect
U bolt adjustment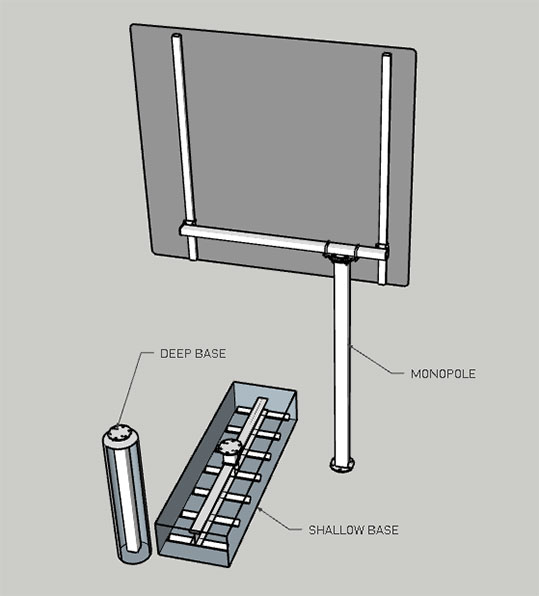 Type 1
Leading seller for Cities
Head swivels on impact
Separate shallow or deep base
3.15m width or height capacity
Easy to erect
U bolt adjustment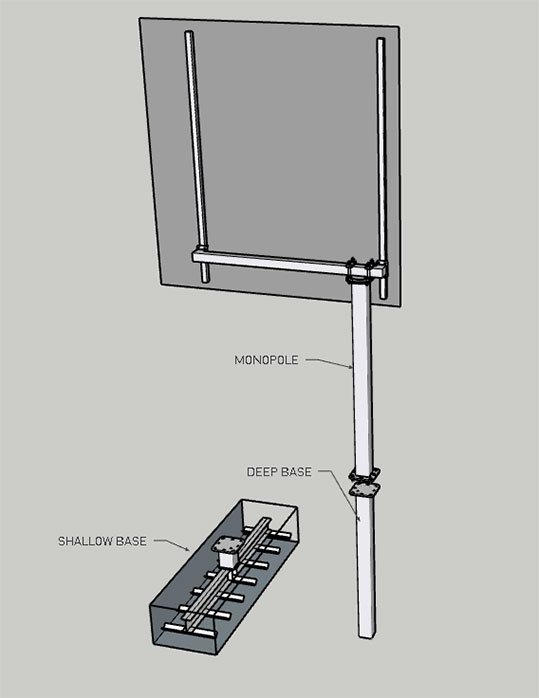 Type 2
Highest capacity roadside
Head swivels on impact
Separate shallow or deep base
Easy to erect
U bolt and clamp adjustment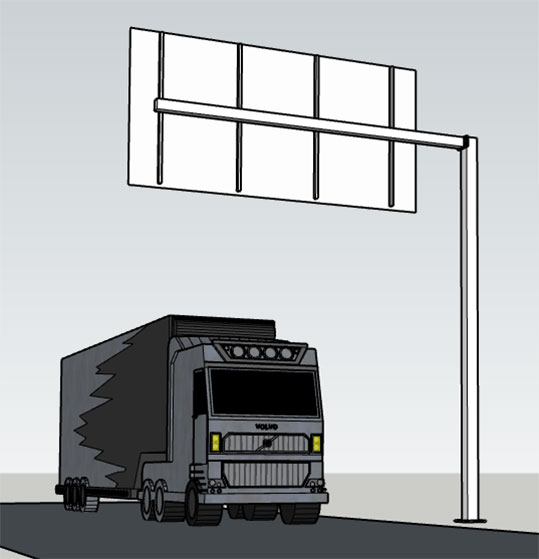 Type 3
For Over Road use
6m clearance with vertically adjustable purlins
Light and Heavy versions up to 6x3m capacity
Deep cast in stub or special base
Simple installation
Efficient modular design